Block
Explore and discover the area you are interested in!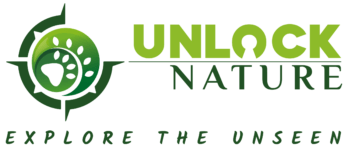 Come and join us for unforgettable, life changing jungle tours and wilderness expeditions through the most remote areas of the Suriname jungle. Our experienced, professional guides will enable you to have amazing experiences and spot rare and unique wildlife. Choose from a wide range of Jungle Tours and Wilderness Expeditions or contact us for a customized tour.
Professionally guided jungle tours in the Suriname wilderness! During these tours everything is taken care of. You can just enjoy and be amazed by the beautiful flora and fauna Suriname has to offer. Groups are small (2 to 10 people), we respect nature and don't leave anything behind that wasn't there. There will be plenty of time to enjoy yourself and take photos.
Deep remote exploration into the jungle. Pitch your hammock in stunning locations and have a range of challenging and rewarding experiences. Encounter stunning wildlife during the day and night! Build confidence, with a team and indulge in your love of all things nature.
Your next great adventure?
March 19th – 28th, 2024
Suriname Jungle
Choose from many different locations
Kayak Expedition
10 days
From Kayser Mountains to Amatopo
With this expedition, we are going to explore the full length of the Lucie river, one of the most pristine rivers in the world. The drop-off will be by bush plane at Kayser mountains, a remote airstrip in the interior of Suriname.
Next AVAILABLE expedition
December 9th – 22nd, 2023
Table Mountain
10 days
Join us on the expedition to the Table Mountain. During this expedition we drive to Atjoni where we go by helicopter to the Table Mountain. We land near the basecamp where we start the trip. There are several places to explore, like multiple stunning waterfalls, a plane wreck, and Arrowhead Basin.
Next expedition
March 19th – 28th, 2023
Lucie River
Taking your boat down the river, crossing many rapids! This adventure requires teamwork, courage, strength and flexibility. Certain sections of the river run pretty low! Scouting the river banks, we find stunning places to camp. An Amazing variety of wildlife can been seen day and night!
Next expedition
TBD
Unlock Nature
Follow us on social media Copyright © Unlock Nature 2023. All right reserved.