About Us
Unlock Nature Suriname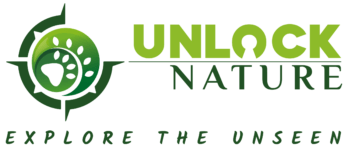 Unlock Nature is a company set up by and for nature lovers. The company is based in Suriname and provides experiences to the most remote parts of the jungle. We would love to share these experiences with you!
Our goal is to provide unforgettable, life changing tours throughout the most remote areas of Suriname. Together with professional and experienced guides you will have great adventures and spot amazing wildlife.
Dick Lock
FOUNDER & WILDLIFE EXPERT
Dick is one of the founders of Unlock Nature and wildlife guide. Many believe he is the herpetology expert of Suriname. He can definitely show you all kinds of herps, but we see him as an all-round guide with his big knowledge of wildlife in Suriname! He loves adventures and preferably guides back to basic tours. Camping with the bare minimum, dragging the boat through rapids, exploring remote and unseen areas… He does it all with pleasure! So are you looking for a real adventure?! Dick is your guy!
Lieke Verwoerd
FOUNDER & LOCATION EXPERT
Lieke is one of our founders and the organizational talent behind Unlock Nature. She is probably the first person you talk to if you contact us. Lieke knows all the best places to visit in Suriname, and can provide all the info you need to go on one of our trips. Although her main tasks for Unlock Nature might be more office related, she still loves to go out into the jungle and definitely shares your passion for nature. This makes Lieke the perfect person to plan your unforgettable trip to Suriname with!
Steve Oldenstam
Wildlife Guide
Steve (a.k.a. Steve-O) is a true wildlife guide with an endless love for mother nature. He is a real daredevil and likes to show you the most exciting animals like snakes and big spiders. One time, he even held a tarantula hawk on his hand!! He has spotted many different species like the harpy eagle, jaguar, tapir and the toco toucan. So, he knows his places to spot animals! With his big smile, Steve always keeps the spirit high and makes your time in the jungle unforgettable.
Jean-Pierre-Veira
Wildlife Guide & Professional Photographer
Jean-Pierre (a.k.a. JP) is one of our wildlife guides and a professional photographer. JP has a passion for snakes and can easily find and show you a lot of different species. Since JP is a professional photographer, he can help you capture the beautiful places you encounter on our trips. He also has the best tips and tricks to photograph the animals you spot in the jungle. So, if wildlife/nature photography is your passion and you love being outdoors, JP is definitely the man you should meet!
Testimonials
What expeditioners say about us
"One for the books"
"Very interesting walking tour"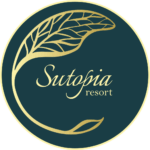 Come and experience the
Suriname Jungle
Unlock Nature provides professional guided jungle tours in the Suriname wilderness.
Book your tour or expedition today for an unforgettable adventure. Copyright © Unlock Nature 2023. All right reserved.